They popped the question! You said yes! Yay! Now it's time to move on to the next important step – and no, who cares about the wedding – it's time to plan your Bachelorette party! Basically, the most important thing you can do no matter who the bride is is to stay true to their individual spirit. Once you have that defined, the next five steps will be the icing on the (pre-wedding) cake.
Venue
Obviously you can't have a bachelorette party if you don't have a venue. So, step one; choose the location. This will come down to the personality of the bride and the theme of the event, so keep that in mind. Is it a night or daytime affair? Do you want one or more venues? Do you want food and drink at once place? Outside or indoors? How many guests are you inviting? Finding the perfect location to suit the theme is imperative.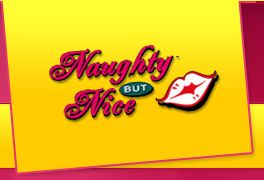 Sexual vibes
Now, everyone knows the deal. A bachelorette party is meant to be a single lady's final night of freedom. Regardless of the bride's personality, there are cute, sexy, or risqué ways to add a bit of sexuality to any party. Novelty items, demonstrations, and costumes are all a great, fun way to spice things up. If you feel like you're in over your head,
Naughty But Nice are the experts in all things bachelorette.
Activities
Every party needs an itinerary of sorts, and a bachelorette celebration is absolutely no different. No matter the magnitude of the event, it's always necessary to have a few activities lined up to entertain the bride and her guests. Whether they're relatively PG quizzes about how well the bride knows the groom, or more sexual like a strip tease – the activities will make the party. Organise a few, and watch the fun unfold.
Menu and Drinks
Bachelorette parties are often seen as a cliché event full of genitalia themed straws – but in today's world you have a million more options (in addition to that). No matter what the theme, planning the menu and drinks ahead of time is an essential choice. Whether you want personalised cupcakes and cocktails, a wine tasting and cheese platter, or a sit down meal, the menu you plan will bring together the whole event and give people a great opportunity to mingle.
Guest List
Finally, the last thing you need to organise in order to ensure the success of your bachelorette party is the guest list. Obviously this will revolve around the general shenanigans involved and how comfortable you are with everyone being included. For example, if your future mother-in-law is a religious individual, you probably don't want to invite her to a party with a stripper. Likewise, if you're going for a more conservative vibe you're not going to want your crazy friend from university at an afternoon high tea.
Hopefully, the above five steps will ensure your route on the way to marriage goes incredibly smoothly. Just remember – make it about the bride first, and then work out the specifics.